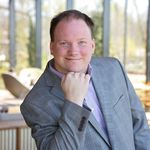 Steven Beard
A little bit about me...
Steven, a Tulsa native, graduated high school from Victory Christian School. He attended the University of Oklahoma, where he received a Bachelor's degree in Psychology.
He worked at Family and Children's Services for 6 years helping people with mental health and substance abuse issues, as well as, obstacles like obtaining food, housing, and employment. Steven began his real estate business in October 2020 where he continues his passion of helping people find housing.
Steven currently lives in Broken Arrow with his wife, Teddi, and their 4 year old son, James. Steven and Teddi are proud to be the parents of Nikolas, a Marine - Oohrah!